Sparta
Mystras
Monemvasia
Highlights
Archaeological Site of Mystras
Special Excursion – Unique Program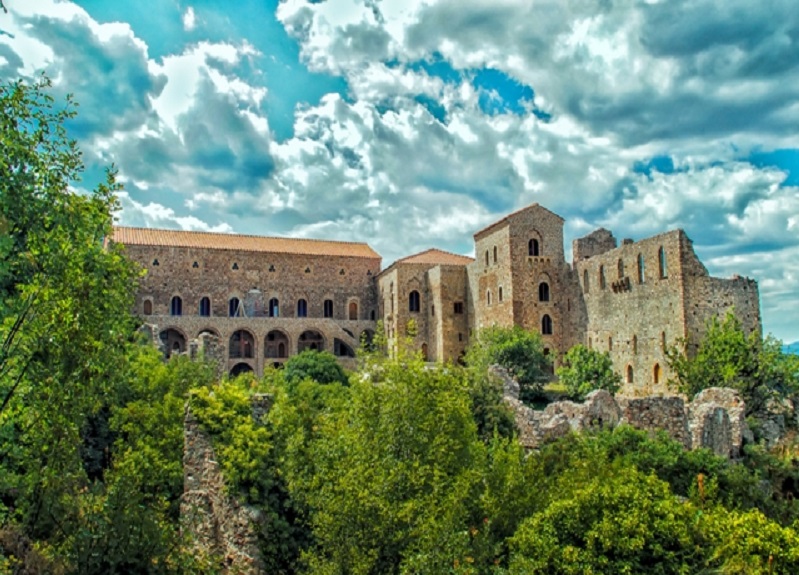 1st Day: ATHENS – SPARTA – MYSTRAS – MONEMVASIA
We will start our 2-Day Excursion and we will depart for Sparta. Surrounded by mounts Taygetos and Parnon, Sparta was the kingdom of Menelaus and his beautiful queen, the most beautiful of all mortal women of her age, Helen. But Aphrodite had promised Paris of Troy the most beautiful woman on earth in return of a favour, so the Trojan prince came to Sparta to claim his trophy. He abducted Helen and travelled back to his homeland. Menelaus wanted his wife back and talked all the other kings of Greece into fighting against the Trojans. That is pretty much how the most celebrated war of the myths started. Then, we will visit the Fortress Town of Mystras, where it will follow a guided tour at the Archaeological Site. Mystras, the "wonder of the Morea", was built as an amphitheatre around the fortress erected in 1249 by the prince of Achaea, William of Villehardouin. Reconquered by the Byzantines, then occupied by the Turks and the Venetians, the city was abandoned in 1832, leaving only the breathtaking medieval ruins, standing in a beautiful landscape. Free time and afterwards we will depart for the seaport of Laconia, the beautiful Monemvasia. Arrival at our hotel. Overnight stay.
2nd Day: MONEMVASIA – ATHENS
After breakfast, we will have free time in Monemvasia. Monemvasia is full of stone houses, imposing mansions, Byzantine churches and the walls of the Fortress Town. Time for a guided tour in the town that retains its medieval character and then time to enjoy our lunch in one of the picturesque taverns, with a view in the sea. The Byzantine Fortress Town of Monemvasia, the "stone ship" referred to by the poet Yiannis Ritsos, stands sentinel on the south-eastern coast of Laconia, ready to take its visitors on a historic journey back through the ages. Castles, walls, old mansions, narrow cobbled lanes, churches, low arches and vaults, coats of arms, imperial marble thrones, Byzantine icons all give the impression of a town untouched by time. Referred to variously throughout the ages as the Gibraltar of the East, the Castle above the Clouds, or the Castle of Flowers, among others, it is situated on a small islet linked to the mainland by a causeway and bridge, as if floating on the edge of the Myrtoon Sea. Departure from Monemvasia and on our way back to Athens we will make intermediate stops. Late in the evening we will arrive in Athens with the best memories.
We present you various proposals of excursions but also we can customize our services "depending on your needs"
Other Programs / Excursions