Argolis – Ancient Corinth – Mycenae – Nafplion
UNESCO Sites:
Archaeological Site of Mycenae
Extra Tip (without extra charge):
Our Company will provide a sightseeing "Train Tour" in Nafplion to all travellers, without additional cost.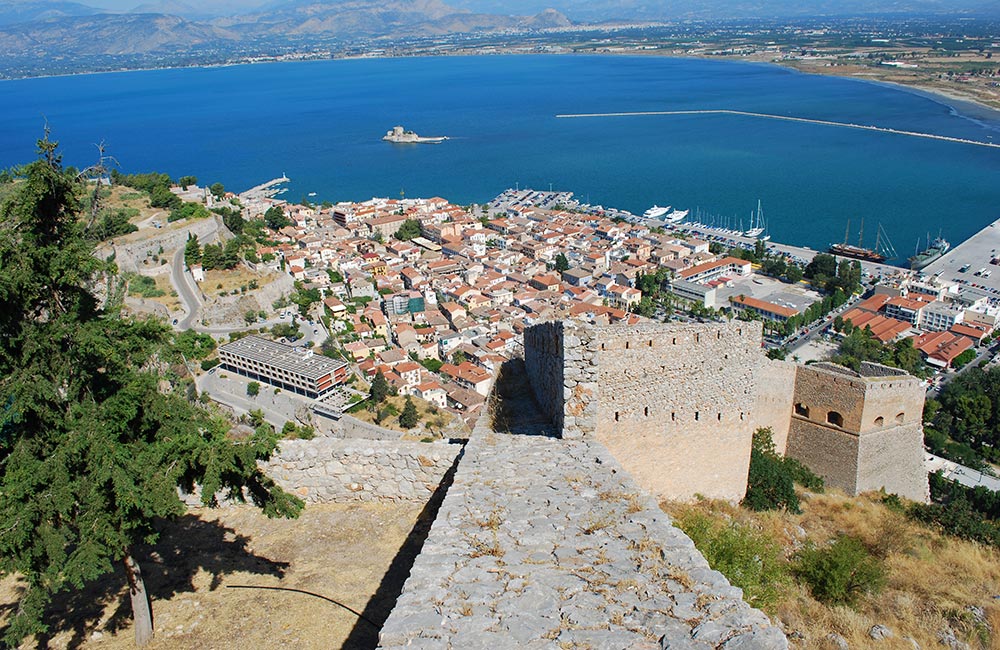 We start our One Day Tour and we will depart for Argolis. Argos is a city and a former municipality in Argolis, Peloponnese. A settlement of great antiquity, Argos has been continuously inhabited as at least a substantial village for the past 7,000 years. The city is member of the Most Ancient European Towns Network. However, this term is most often used to refer to those Ancient Greeks generally who assaulted the city of Troy during the Trojan War, many of whom originated from Argos. Numerous ancient monuments can be found in the city today, the most famous of which is the Heraion of Argos. Then, we will visit Ancient Corinth. Ancient Corinth was an important city-state in Ancient Greece and dates back from the Neolithic Period (5.000-3.000). We will visit the Archaeological Museum of Ancient Corinth, in terms of the wealth and quality of the findings. A guided tour will follow and then, we will depart for Mycenae. Mycenae was an ancient town of Argolis and one of the biggest centres of Greek civilisation as it was a powerful military fortress. We will visit the Kingdom of the mythical Agamemnon, whom Homer praised in his epics. Then, we will depart for the first capital of the Greek state during the period 1828-1833, Nafplion. We will have time to wander through the picturesque alleys of the city.